I am so happy you found my page! You deserve to have a home surrounded with beautiful things that are meaningful to you and your family.
Here you will find my hand crafted art pieces that I personally designed to dress up your space.
I want everyone who owns a one of my creations to feel the happiness that each piece evokes. From whimsical art for your home to creating crafting memories with your child, you'll find it all here and I'm excited to share my part of the world with you.
xoxo,
Theresa Haddow
Are you looking for art for your home or ways to get creative with your child?
Either way I got you covered!
Take a peak behind my creative process and find out what inspired each of the pieces in my shop.
Get FREE inspiration for ways to add creativity to your child's day and get crafts delivered straight to your door!
Never miss an update
Sign up For my mailing list
Depending on your preferences, you will receive weekly updates from me with information on my latest art piece or kids craft as well as exclusive discounts only available for my very close friends (that's you when you sign up!).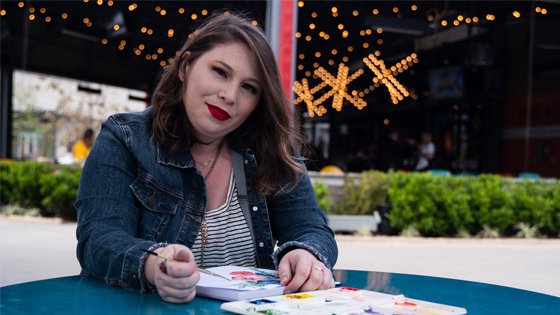 My name is Theresa. I am an artist, wife and mama who is dedicated to helping you add meaningful pieces to your home.
Through my art I can transform an ordinary object into a whimsical interpretation that means something special to you and with my craft box for kids, The Create Kit, I show you how you can easily incorporate crafting into your child's life, while teaching them and having fun.